Thermalball can be used ambient, warm or cool to help provide relief from: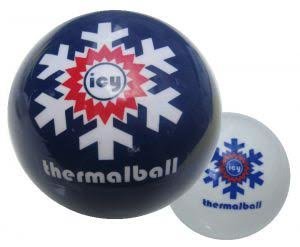 How to heat and cool:
To cool, simply place the ball in a refrigerator, freezer, or on ice.
To warm, submerge in water and heat in a crock pot. IT IS NOT RECOMMENDED TO PUT THERMALBALL, ICYBALL, OR r3D BALL IN MICROWAVE. If you do use a microwave to heat, the ball MUST be submerged in water and heated in water for two minutes only. Water will be hot. Do not reach body parts directly into hot water and be careful when removing the ball from the hot water.
View brochure here.